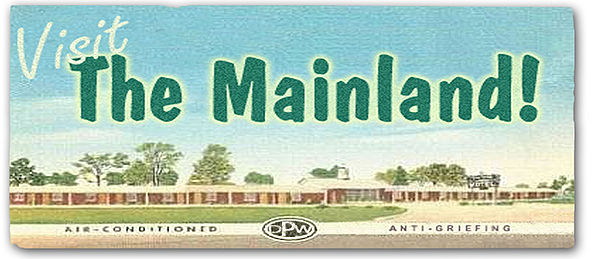 Second Life's "mainland" consists of 14 different Linden owned continents, although 4 of which are open only to premium members. At some point I will get a premium membership so I can check them out, but for now I'm still exploring the public continents. You can read more about the continents here: Second Life List of Continents. You can also read about geographic information here: Second Life Geography. In addition, there are also several private continents, some of which have roadways, and I will explore them after I visit all of the Linden Continents.
The Linden Owned continets are listed below in order of the road routes on them, and only continents with roads are included. Please click on each for more information and maps (I haven't explored the unlinked continents yet).
Heterocera: Routes 1-6, the Great Wall and several side roads
Gaeta 5: Routes 7, 7A and 7B
Satori: Routes 8, 8A, 8B, 8C and Old Wagon Road
Jeogeot: Route 9, Route 10 and several other roads.
Corsica: Route 11, Magellan Pass, Circuit La Corse
Nautilus: Routes 12, 13 and 14
Sansara
Zindra
Let's hit the road!